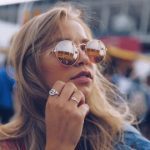 Easy Hairstyle Ideas to Wear with Sunglasses
Summer is almost over, but that doesn't mean you have to say goodbye to your sunglasses! There are plenty of easy hairstyle ideas that you can wear with sunglasses. Whether you're heading to the beach or just running errands, these hairstyles will keep you looking stylish all day long. Check out some of our favorite looks below!
Amazing hairstyles with sunglasses
It's no secret that sunglasses are one of the most effortlessly cool accessories around. But if you're not careful, they can also be a major fashion don't. The key to nailing the sunglass-hair combo is to find a style that complements your frames and face shape. Here are some easy hairstyle ideas to try the next time you reach for your sunnies.
If you're looking for a low-maintenance style that will still keep you looking polished, try a sleek ponytail or topknot. Pull your hair back into a tight ponytail or bun and secure it with an elastic. Then, use a comb to smooth down any flyaways and ensure that your hair is nice and sleek. This simple style will let your frames take center stage if you're wearing a pair of statement sunglasses.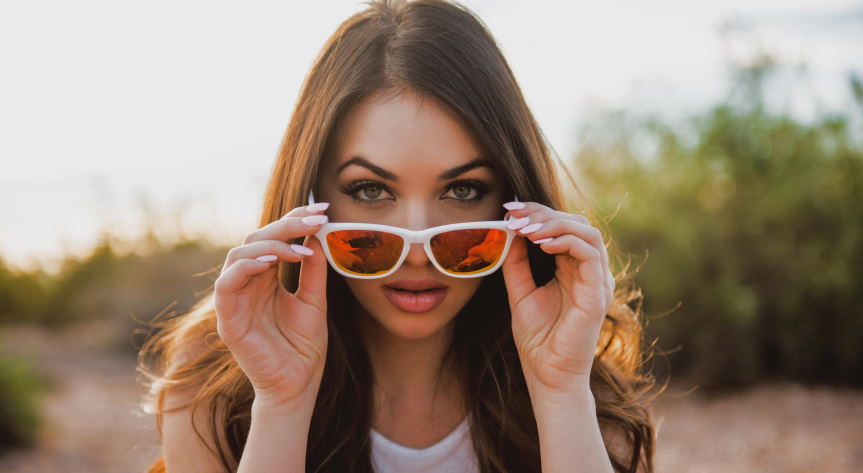 For a more casual look, try rocking some messy beach waves or tousled curls. This hairstyle is perfect for weekends spent outdoors or running errands around town. Just spritz your hair with some sea salt spray and scrunch it up with your fingers to create effortless-looking waves. If your hair is on the shorter side, you can also try curling it with a large barrel curling iron to achieve similar results.
If you're looking for a way to add some extra oomph to your look, try accessorizing with a headband or scarf. A printed headband looks adorable peeking out from beneath a messy bun, while a colorful scarf can add a pop of color to your ponytail or topknot. Drape the scarf around your head and tie it in place, or knot it at the base of your ponytail for a cute and unexpected detail.
Whether you're hitting the beach or running errands around town, these easy hairstyle ideas will ensure that you look chic and put-together – no matter where you go. So grab your sunglasses and get ready to rock some seriously stylish looks all summer!
Chic short hairstyles to wear with sunglasses
This summer, protect your eyes and look fabulous with a pair of chic short hairstyles that are perfect for wearing sunglasses. From cropped pixies to sassy bobs, these styles keep you cool and comfortable all season long.
If you're looking for a style that's easy to manage and requires minimal upkeep, a cropped pixie is the perfect option. Style with some texturizing cream or gel, and you're good to go. If you want to add a bit of personality to your look, try opting for a pixie with some fun colored highlights.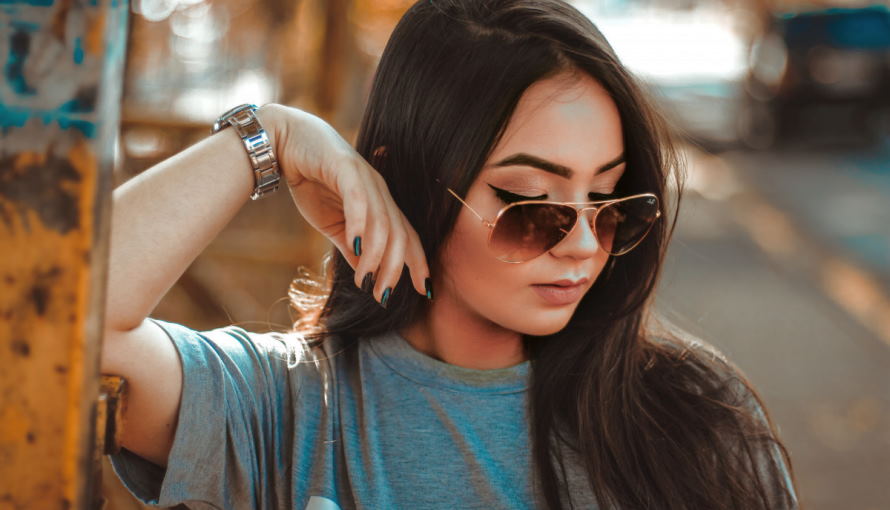 For those days when you want to let your hair down and have some fun, try a sassy bob. This style is versatile and can be worn with or without sunglasses. To style, apply some mousse or other volumizing product to damp hair and blow dry with a round brush. Finish off the look by adding a bit of wave or curl with a curling iron.
If you're looking for a style that's both chic and practical, try a sleek ponytail. This look is perfect for days when you need to keep your hair out of your face but still want to look put together. To style, pull your hair back into a low ponytail and secure it with an elastic. Then, if you want, you can add a bit of wave or curl to the ponytail with a curling iron.
No matter what your summer plans are, these chic short hairstyles will keep you looking cool and feeling comfortable. So, grab your sunglasses and enjoy the summer sun in style!